For those who missed it at the last meeting:
I bought a pump a while back to recirc ice water through my chiller.
I decided to give my pump some more work, not to mention that I love gadgets,
.......... and I'm lazy
I had the ball-valves already so the rest of the parts cost less than $10
I use quick disconects for my chiller too so it's easy to interchange.
The ball-valves make it easy to get flow up the liquid-out dip tube.
It's more stable than it looks in this pic.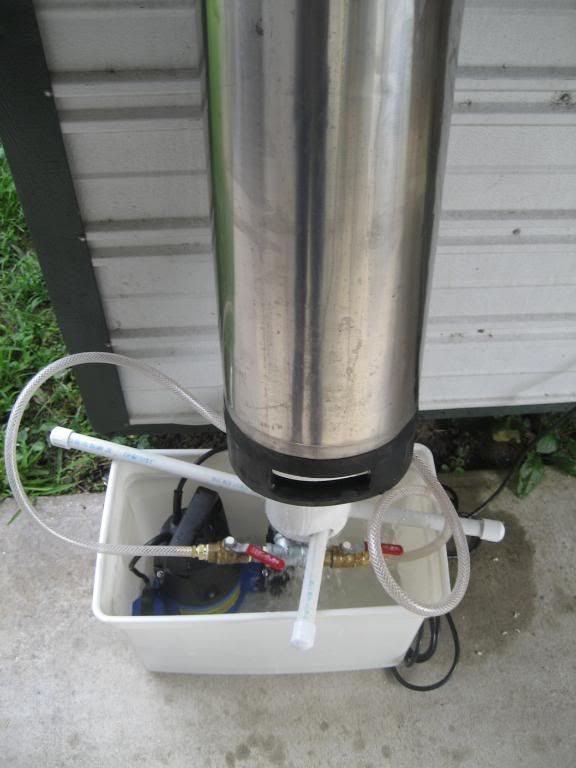 I used some foam control in the PBW, seemed to work great.
Prost,
0006