Well here it is, the newest upgrade to my brewery,
a detachable control panel.
Before my control panel was in a metal breaker box mounted on the front in btween the HLT and MT.
Now it is in a waterproof (except through the front panel) plastic sprinkler system box.
The control box stand was built from conduit and galvanived pipe, mostly leftover from wiring the rest of my stand. The control box slides on to two pipes.
I used a 20' heavy duty extension cord that I cut down to what I needed, the black is power and ground.
The colored plugs came from Walmart, $6.50ish for three 6' adapters to plug in several DC adapters into a power strip.
Spliced up and wraped with heat shrink.
All color coded MT asco, HLT asco, pump, and power.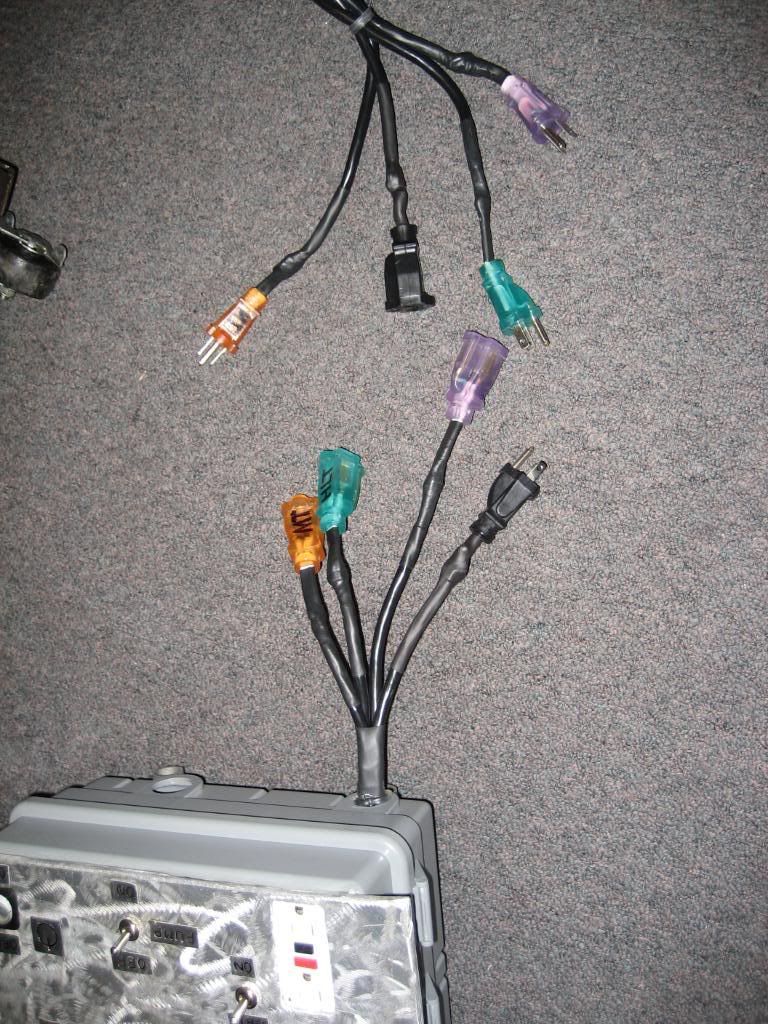 The aluminum control panel is epoxied to the box. Some of the wiring is hot glued down cause I'm a little OCD.
The back of the box, two 3/4" pipes slide over the two 1/2" pipes on the stand.
The whole thing swivels 360* for storage or transport.
I also added a gfi outlet.
Next will plumbing and maybe a second pump.