42 Roads Brewery
Posted:
Wed Oct 15, 2008 11:04 pm
Well, it's not done, probably never will be
, but here's 42 Roads Brewery
I still need to label the control panel, set up my thermowells, and a few other things but at least it's up and running.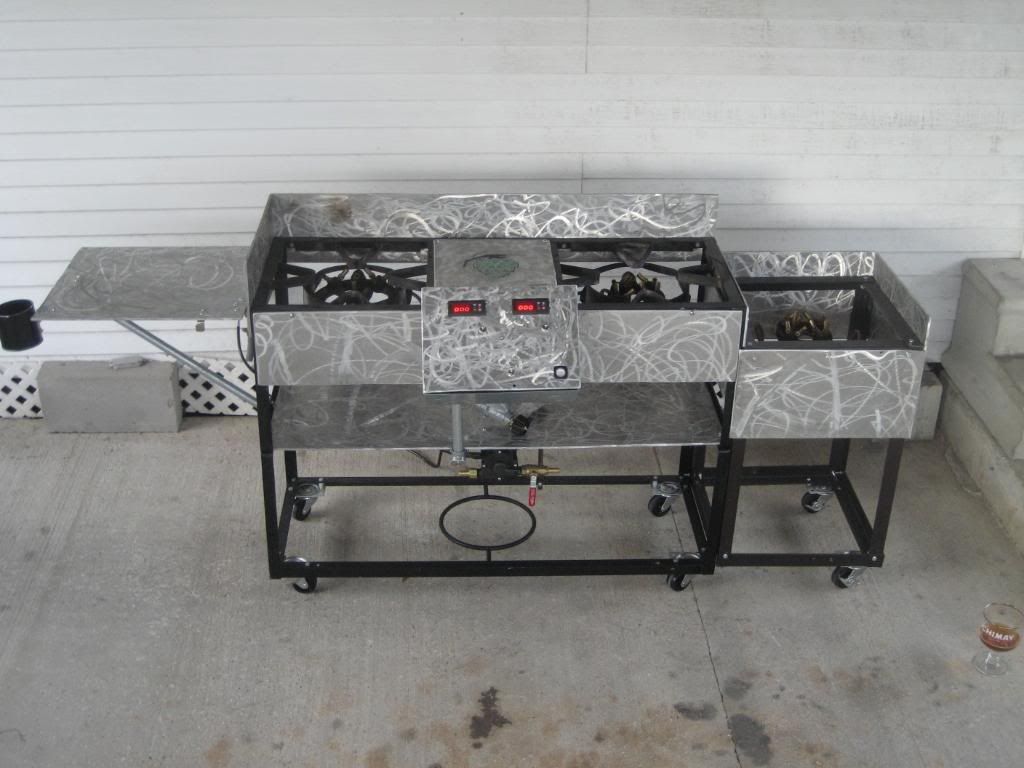 Need to shine these dirty kegs up too.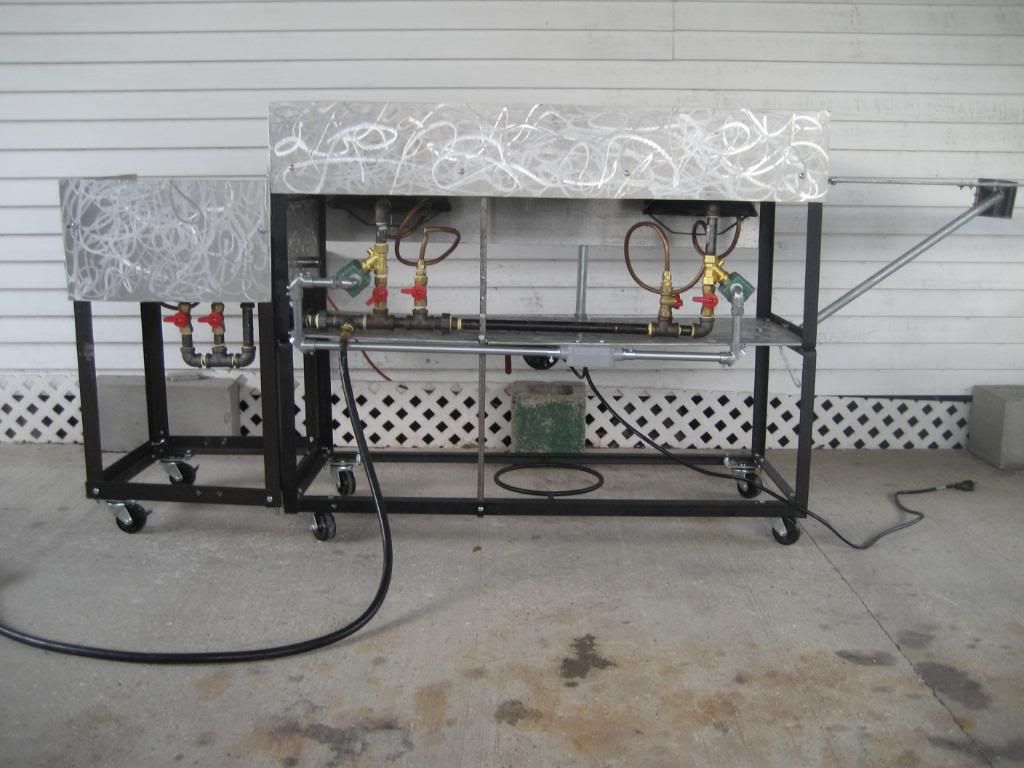 I made a template, then etched a hop grenade into the plate in between the HLT & MT.
It didn't show up like I wanted so I added color. I used a drill mounted brush to scratch up the surface and melted used crayon. The wax sticks in the grooves well and it's etched in so it's not going anywhere.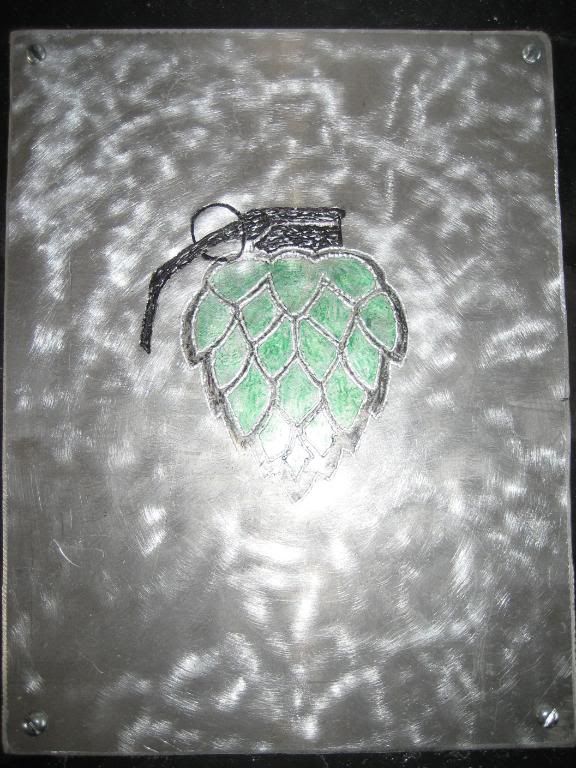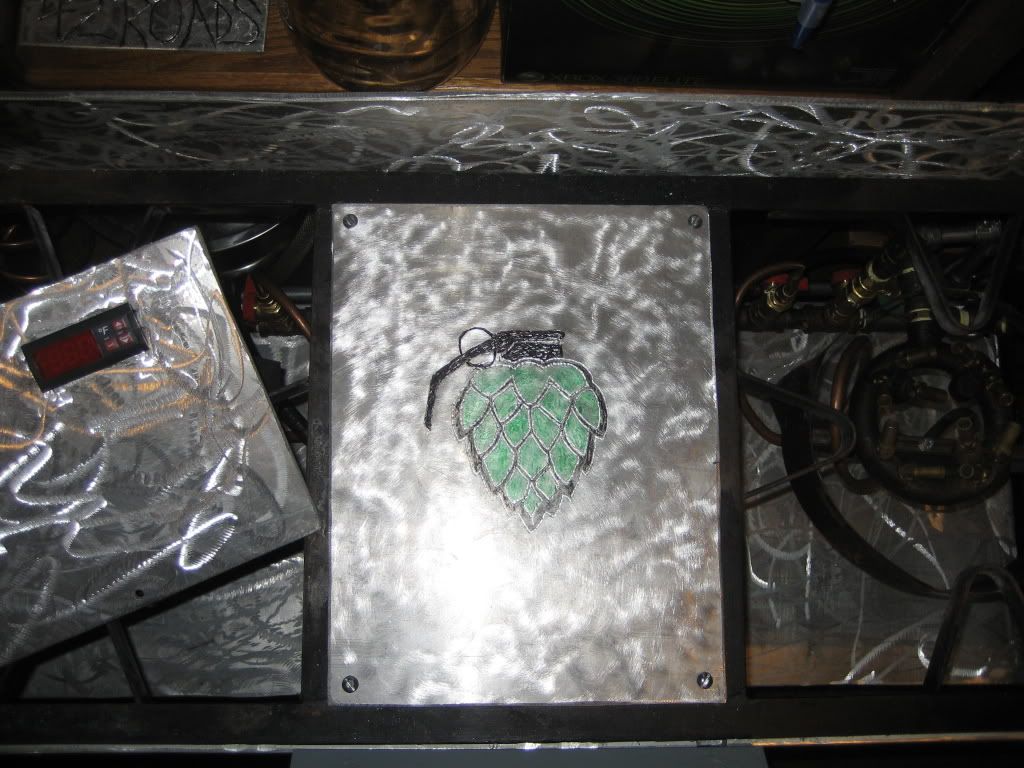 This is "the beer room" or one side of it anyway.
Can't wait to brew.
Prost